Top 10 Post-Covid Technology Solutions Deliver an Exceptional Guest Experience
If you think it's going to be business as usual, then think again! Take a hard look at costs, efficiencies and leverage technology to deliver a great guest experience.
Rescuing Roomservice with In-Room Tablets
Hotels can now offer a compelling, localized, affordable roomservice program without a kitchen or staff and still reap revenue returns
Tablets are the Command Center of the Hotel Room … Not Apps, Not TVs
It's time to read the data and see the writing on the wall. Hotel tablets vs apps and tv as the guest room command center. How to reach guests faster.
Hotel Communication Network Introduces Guestroom Tablets to the HX Audience
One device that outperforms in-room TV and hotel apps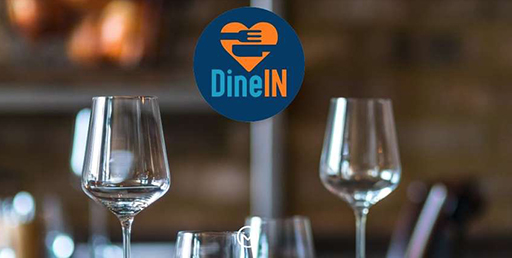 HCN to Reveal the Ultimate Digital Dining Experience at HITEC Minneapolis via Navigator Tablets
Whether a hotel offers room service, wants to find a profitable replacement, or is looking to promote dining on property, HCN's new digital 'DineIN' program is fully customizable to a hotel needs and fully integrated with most hotel's PMS and POS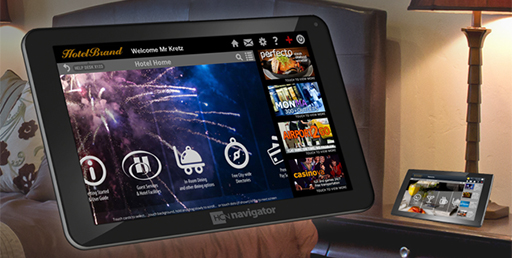 HCN Hotel Guest Room Tablets: The Gift that Keeps on Giving
In-room tablets from Hotel Communication Network are generating profits for owners, engaging guests, promoting activities and events, simplifying staff services, and improving the environment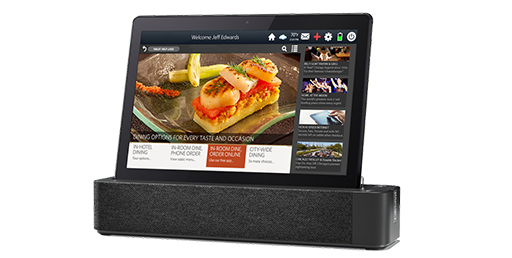 By giving guests digital control over their hotel experiences, the HCN Navigator Tablet is preventing operators from leaving money on the table. Guests can use this revenue-generating in-room amenity to order room service, upsell onsite services, opt-out of room cleaning (saving labour costs), leave positive reviews (higher Trip Advisor scores lead to higher average daily rates), and share in revenues from direct channel marketing to local advertisers and event-goers.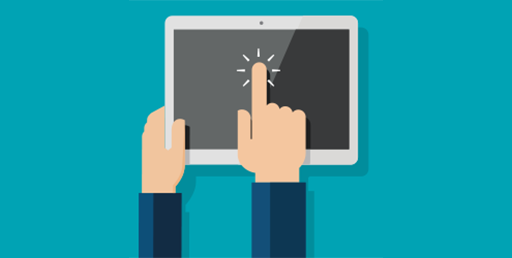 HCN Navigator Driving 'Profit at First Touch' for Hotels
With more than 80 percent of guests using HCN interactive tablets daily, hoteliers are increasing revenues from onsite services sales and digital advertising while lowering labor and other operational costs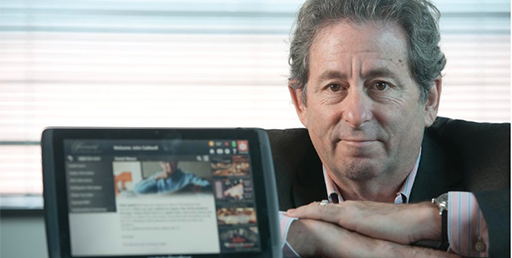 Ottawa entrepreneur sees suite growth in high-tech hotel tablets
The way Kevin Bidner sees it, the hotel industry has been stuck in the '60s for far too long.Aside from the odd change, such as the addition of free WiFi and larger, flatter TV screens, the amenities travellers find in today's rooms aren't much different than those their fathers and grandfathers were offered decades ago, the Ottawa entrepreneur says.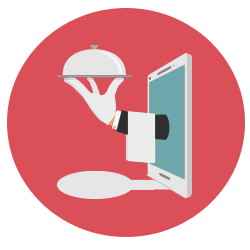 Need room service? Ottawa company offers that and more through hotel automation tech
Need a wake-up call? How about room service? Want to know how to get to the pool?For guests staying in a number of San Francisco and Chicago hotels, those services and more are available right at their fingertips thanks to Canadian-developed tablet technology. An Ottawa company has become an instrumental innovator for some of America's largest hotels by developing and providing in-room tablets, giving guests access to a full array of services.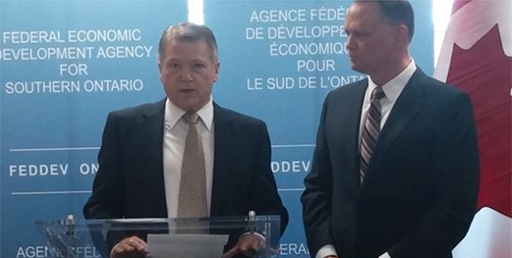 FedDev Ontario Supports Digital Innovation through Investment in Hotel Communication Network
Today, David McGuinty, Member of Parliament for Ottawa South, on behalf of the Honourable Navdeep Bains, Minister of Innovation, Science and Economic Development and Minister responsible for FedDev Ontario, announced funding of up to $525,000 in The Hotel Communication Network Inc. (HCN).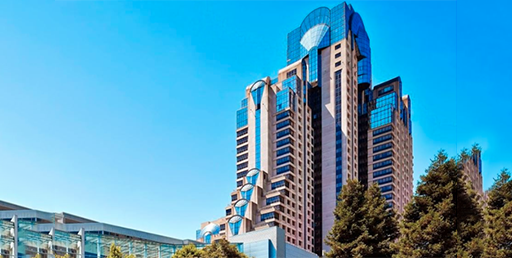 Marriott Marquis San Francisco installs HCN Tablets in every room!
Awe-inspiring views, astonishing amenities and attentive customer service and now, with the installation of the HCN guestroom tablets, the most technologically advanced guestrooms make the Marriott Marquis the place to stay in San Francisco. All 1,499 guestrooms and suites feature a networked guestroom 10" tablet for the pleasure and convenience for the guest.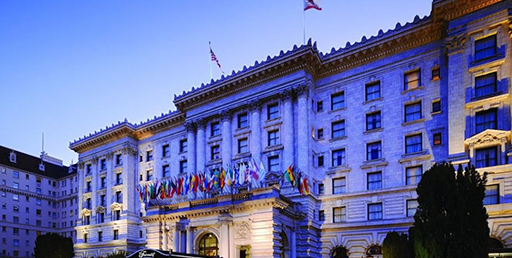 HCN Tablets Amaze Guests at Fairmont Hotel Nob Hill
The grandeur and luxury of the historic Fairmont Nob Hill in San Francisco coupled with its reputation and impeccable service has now been enhanced with the trending technology of guest room computer tablets from HCN. Together, HCN and the Fairmont Hotel, are partnering to create a memorable guest experience turning moments into memories for both leisure and business travelers.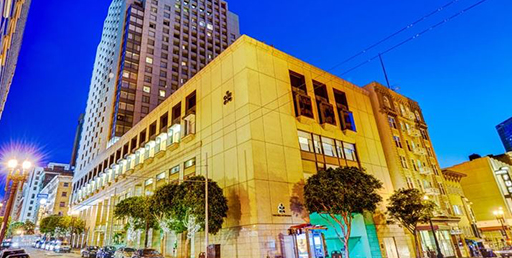 Doors are Opening for Nikko Hotel San Francisco
The elegant Nikko Hotel San Francisco is proud to enhance the guest experience with the addition of the HCN 10" computer tablets in all 532 contemporary guestrooms and suites. The guestroom tablets are networked throughout the hotel providing the guest with access to hotel services, city directories, maps, Internet browsing, email, and also featuring the ultimate in convenience with an automated in-room dining application making meal selection a fun and effortless experience.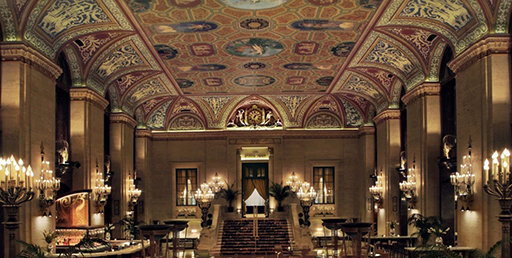 Chicago's Palmer House Hilton Announces Innovative Tech Program with the Introduction of HCN Tablet Navigators to Guest Rooms
 Following its recent renovation to the property, Palmer House Hilton, Chicago's hip and historic property, will roll out its newest program this fall, introducing the HCN computer tablet Navigator to rooms at the hotel. As the first hotel in the nation to use Edison's invention of the light bulb, offer in-house telephone capabilities and more, Palmer House Hilton is thrilled to once again be at the forefront of technological advancement, adding to its ever evolving list of 'firsts.'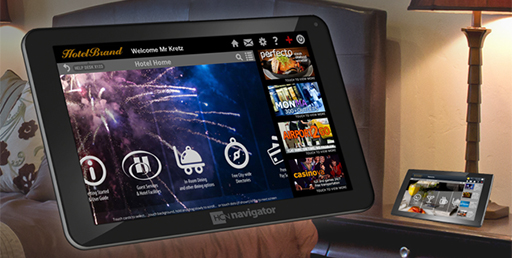 HCN places a Tablet computer in every guestroom under a 'free to hotel' business model
The Hotel Communication Network, Inc. (the "Company" or "HCN") today announced that it has successfully concluded field trials of its "Free-to-Hotel" communications infrastructure program in key flagship hotel properties in Chicago, the Chicago Hilton & Towers, The Chicago InterContinental and the Millennium Knickerbocker.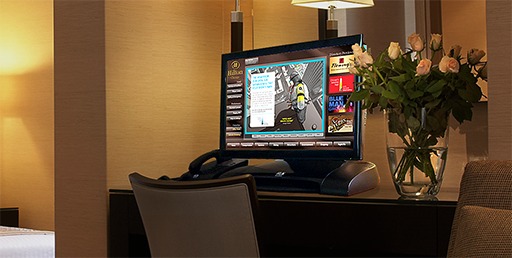 New In-Room Hotel Technologies Help Planners Reach Meeting Attendees, Generate Revenue
Technology is making it easier for planners to communicate with meeting and convention attendees in their hotel rooms. Here are two systems that use different equipment—one the television, the other a freestanding computer—but allow planners to both keep attendees up-to-date and also generate revenue by selling ads to exhibitors and sponsors.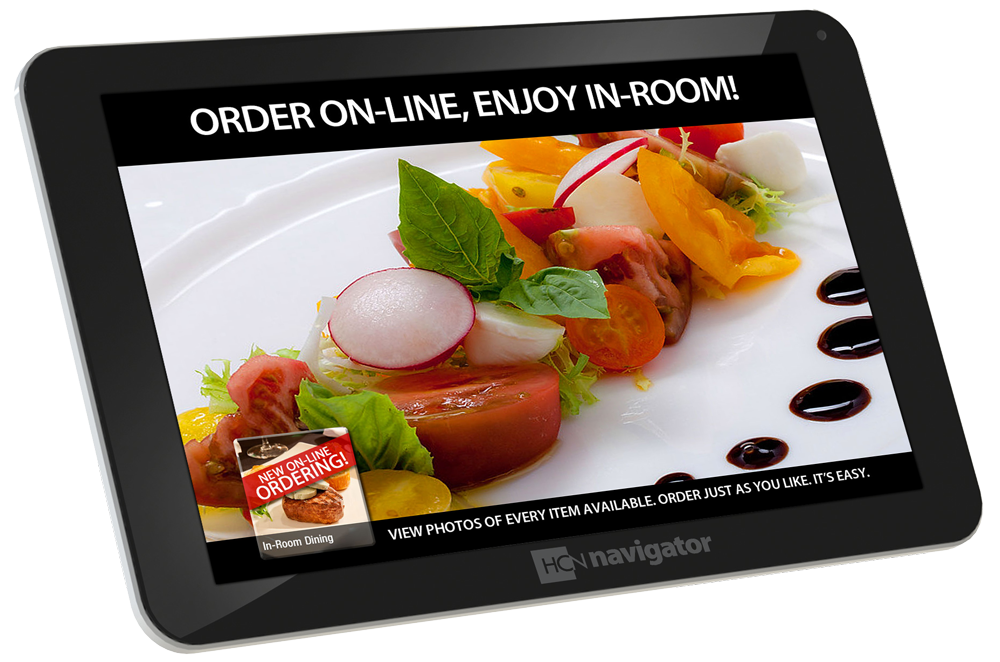 Chicago Hotels Add Group-Friendly Tech
The Sheraton Chicago Hotel and Towers and the Hotel Communication Network (HCN), a provider of in-room computers to hotel properties, have announced today that the 1,209-room hotel will install HCN's Navigator in-room computers property wide during the summer. The Sheraton will join two of Chicago's other top hotel properties in deploying HCN's in-room computers.
Do you want to earn more from each room in your hotel?
contact us and one of our hotel technology experts will follow up shortly