Hotel Dining Solutions
Increase your room services interaction with a digital ordering solution. The Ultimate Hospitality Food and Beverage Technology
Give your guest the ultimate digital dining experience with innovative hospitality food and beverage technology. Interactive room menus and innovative upselling techniques have proven to increase room orders by 20%-30%. If you do not have on-property restaurants or room service, offer guests the option to order from hand-picked local restaurants and earn from each order on our revenue sharing model. Make it easy by allowing guests to charge order to their room, or pay via credit card on our secure in-room tablet.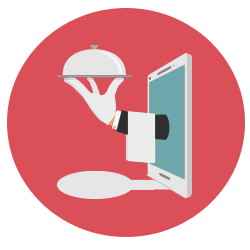 Increase average room dining check by 20%-30%
Earn revenue by offering dining from local restaurants
Easy guest billing: charge to room or by credit card
ROI: A 400-room hotel running 75% occupancy and realizing 8% of guests ordering in room dining could increase room service revenues by $10.95 per room per month which totals $4,380 per month or $52,560 per year.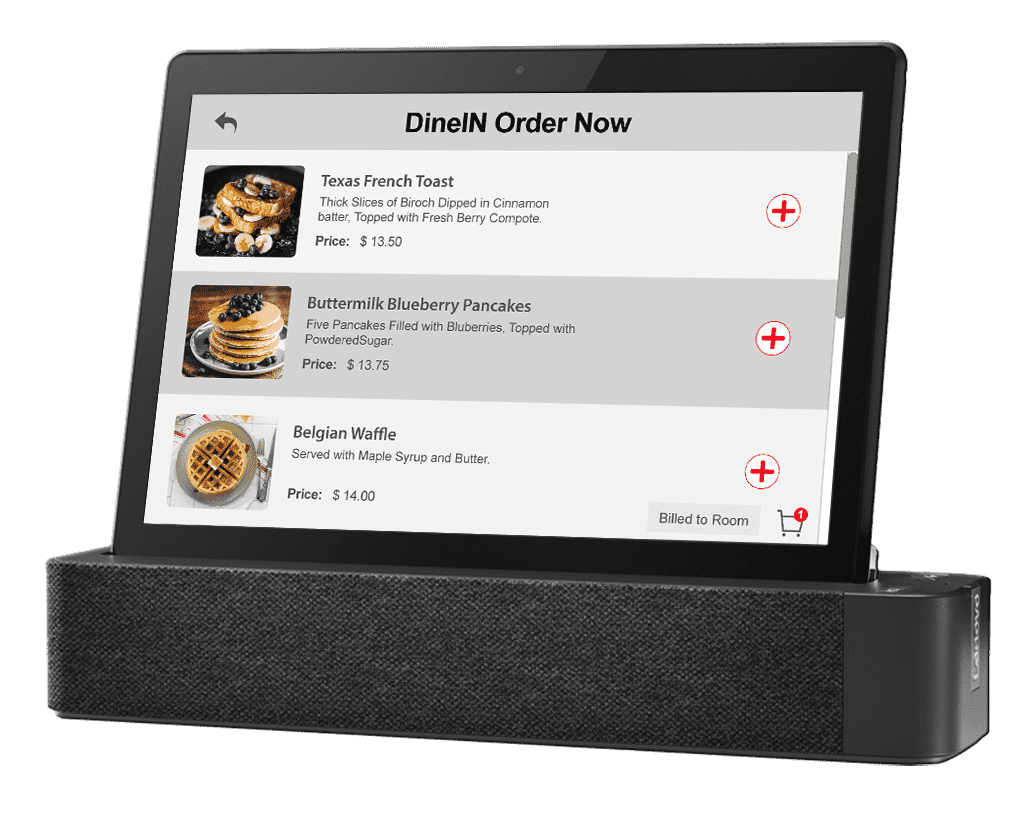 Find out how to earn more revenue with each room by offering an innovative dining solution
Contact us for a Free Demo
Discover More Hotel Technology Solutions
Guest Room Tablets Can Provide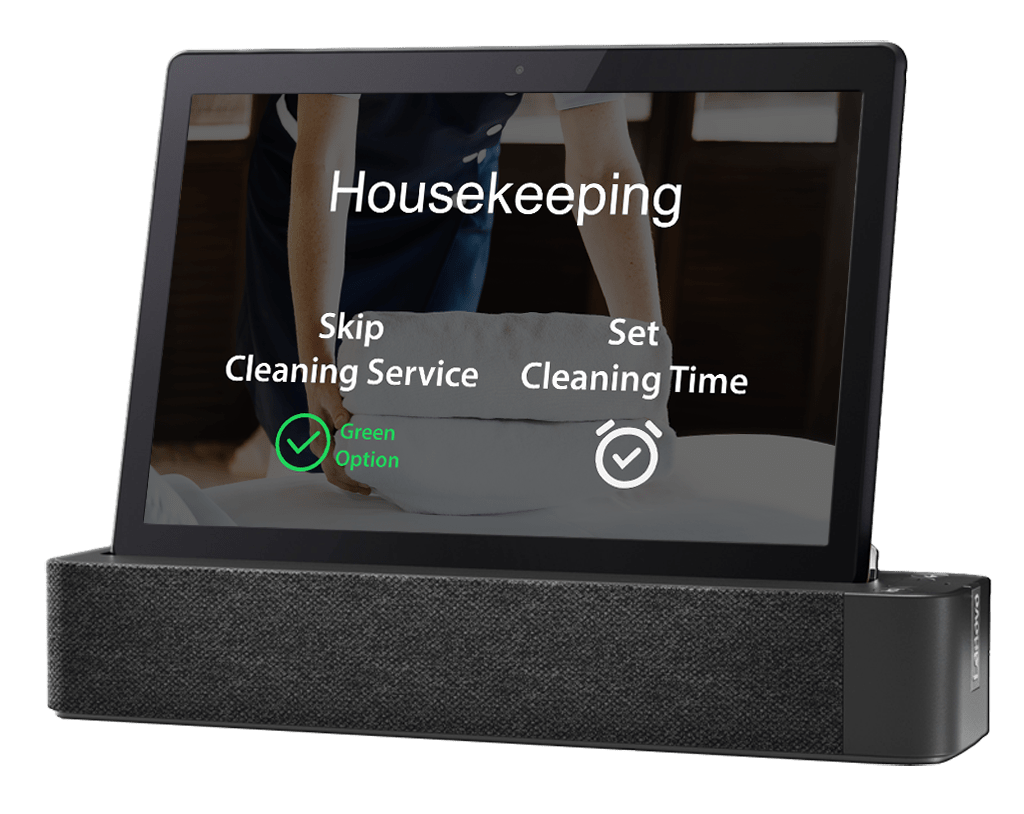 Digital Housekeeping Improvments
Allow your guests to opt-out of room cleaning services and schedule cleaning times