Guest Communication Solutions
Guests are no longer in the dark after entering their room with interactive live communication.
Your best chance to communicate with your guests is when they are in their room, but the current method of communication stops once the guest room door closes and only occurs once they pick up the phone. Motivate and facilitate real time guest communication with a guest room tablet. Use tablet technology to convey real-time messaging, connect on a live chat, conduct surveys, and solve guest needs faster.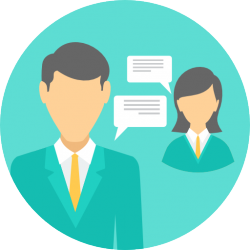 ● Chat with guests in real time
● Get immediate feedback on their satisfaction
● Eliminate in-room paper compendium
● Eliminate expensive manual door drops
● Cost reduction of $1.00 – $2.00 per room, per month
● Instant updates to in-room materials
● Communicate Dynamic Alerts with guests in real-time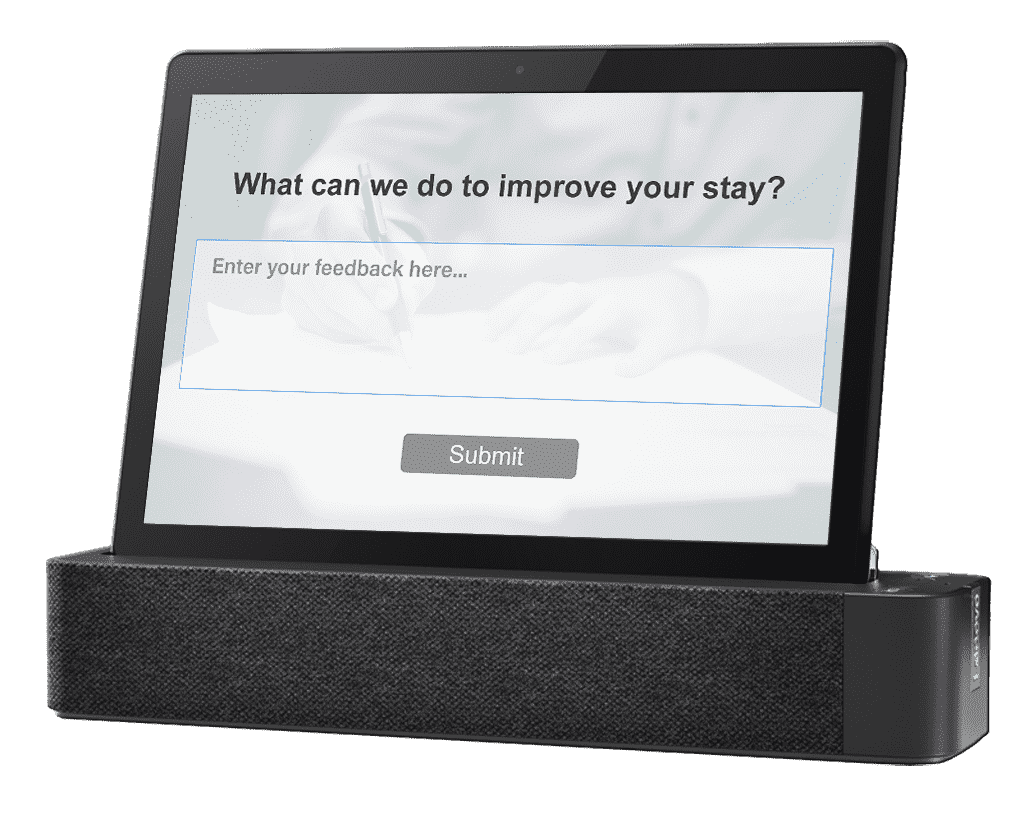 Get Feedback With Guest Surveys
Guest feedback is pivotal but notoriously hard to acquire. Guestroom tablets increase the rate of survey completion and reduce costs to deploy.
Deploy in-room surveys with push notifications
Easily promote rewards for survey completion in the form of loyalty points, savings coupons etc. 
Increase guest satisfaction with improved guest response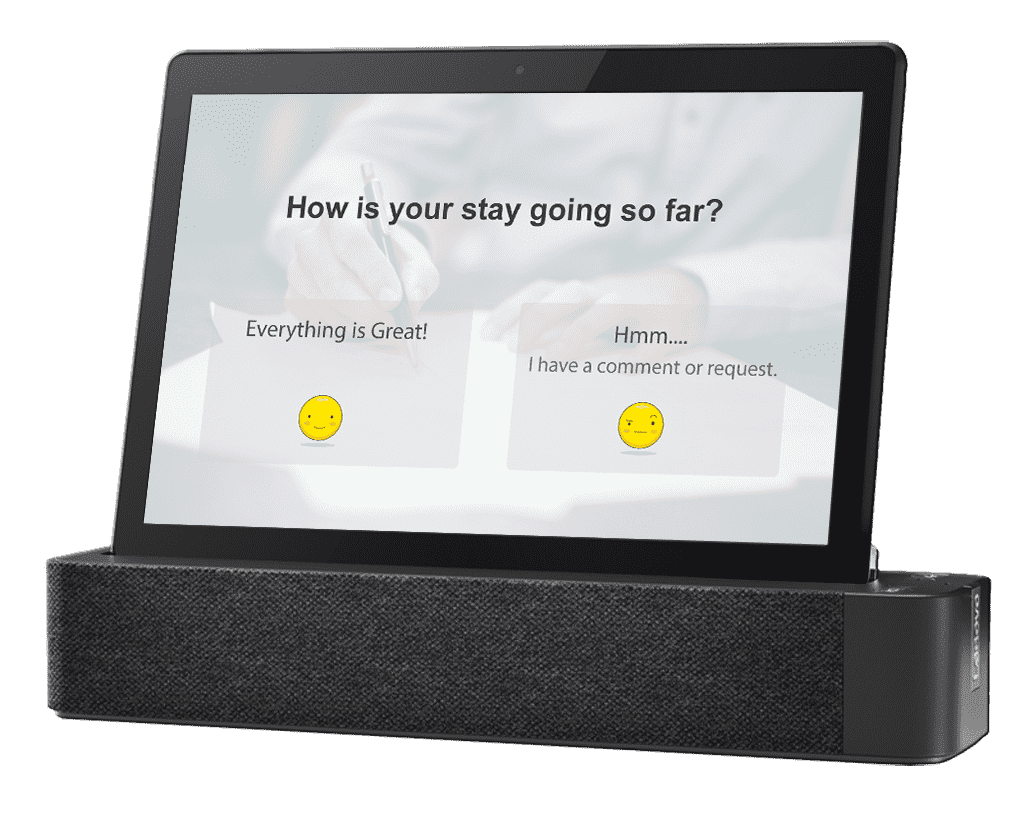 Instant Messaging
Solve problems before they turn into a bad review with in-room chat. The best way to hear guest concerns is with a live chat in their room when the problem arises. Give them instant satisfaction and attention with in-room messaging.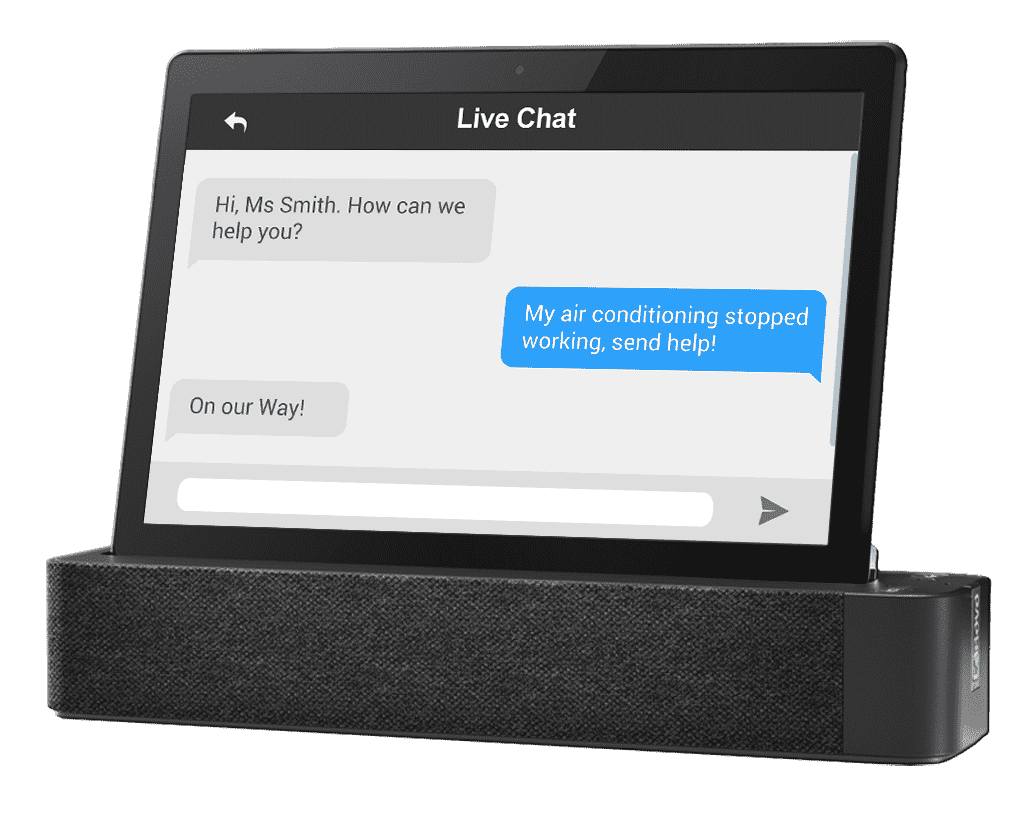 ● Give guests a fast and easy way to contact hotel staff
● Solve guest concerns faster
● Reduce the number of dissatisfied guests
● Reduce the rate of problems becoming bad reviews
● Offer Mobile Connect Chat
Personalize Rooms With A Welcome Sequence
Engage guests with personalization. Greet each guest by name with a custom in-room screen display showing room preferences and enticing action.
 

Increase guest satisfaction with personalization
Delight guest with room preference displayed on welcome screen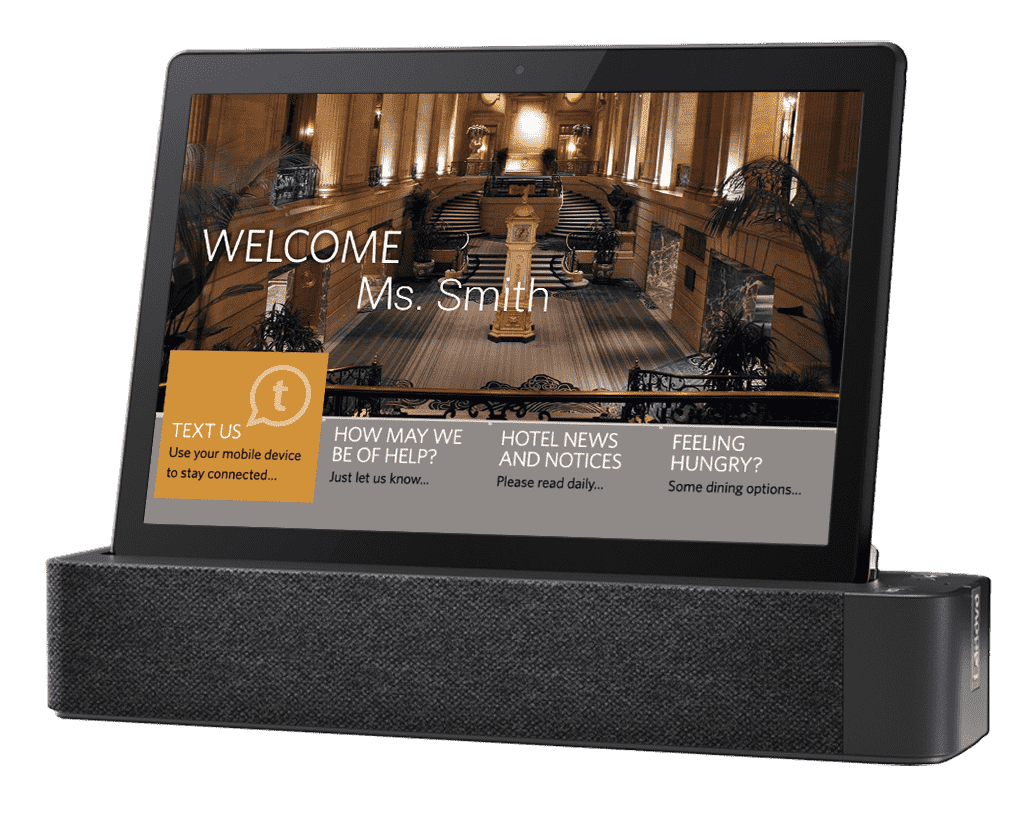 Screen Promotion
Catch the attention of your guest and motivate action with an idle screen promotion. When the tablet is not in use, an interactive promotional screen appears where you can display special messaging, calls to action or special services.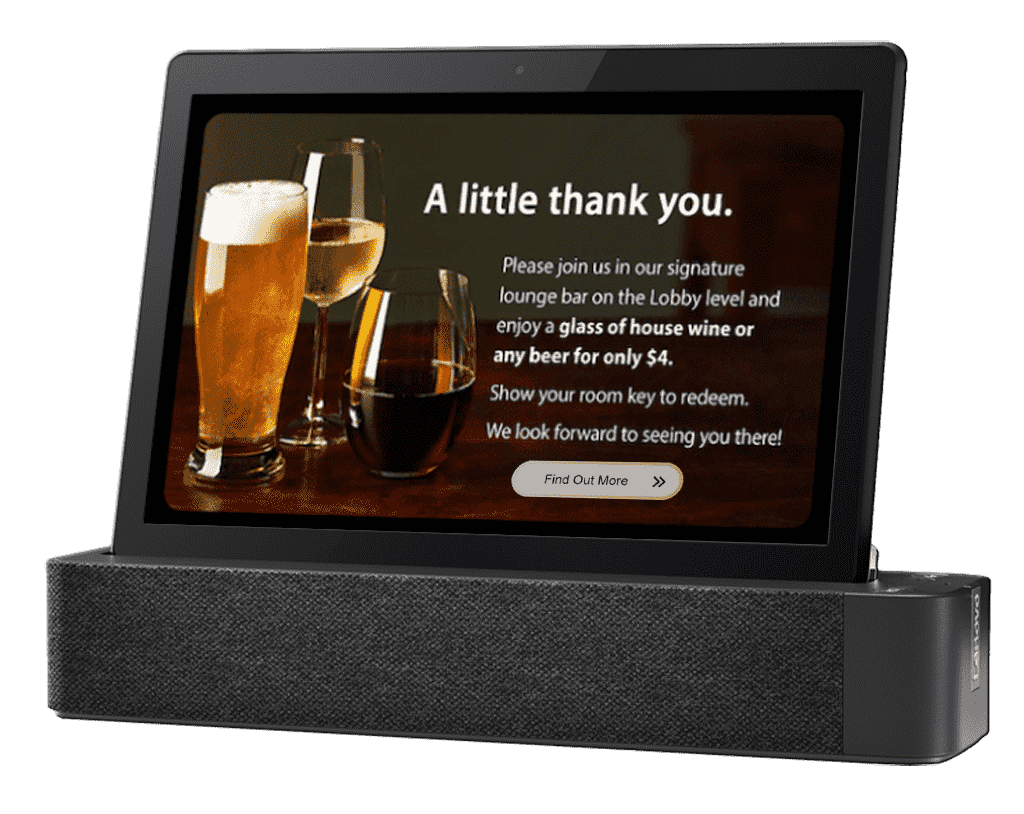 Increase sign-ups on loyalty program with idle screen promotion
Increase guest satisfaction survey completion 
Promote your property restaurants or services
Request a Free Demo
Find out how easy it is to improve communication between you and your guest
Discover More Hotel Technology Solutions
Guest Room Tablets Can Provide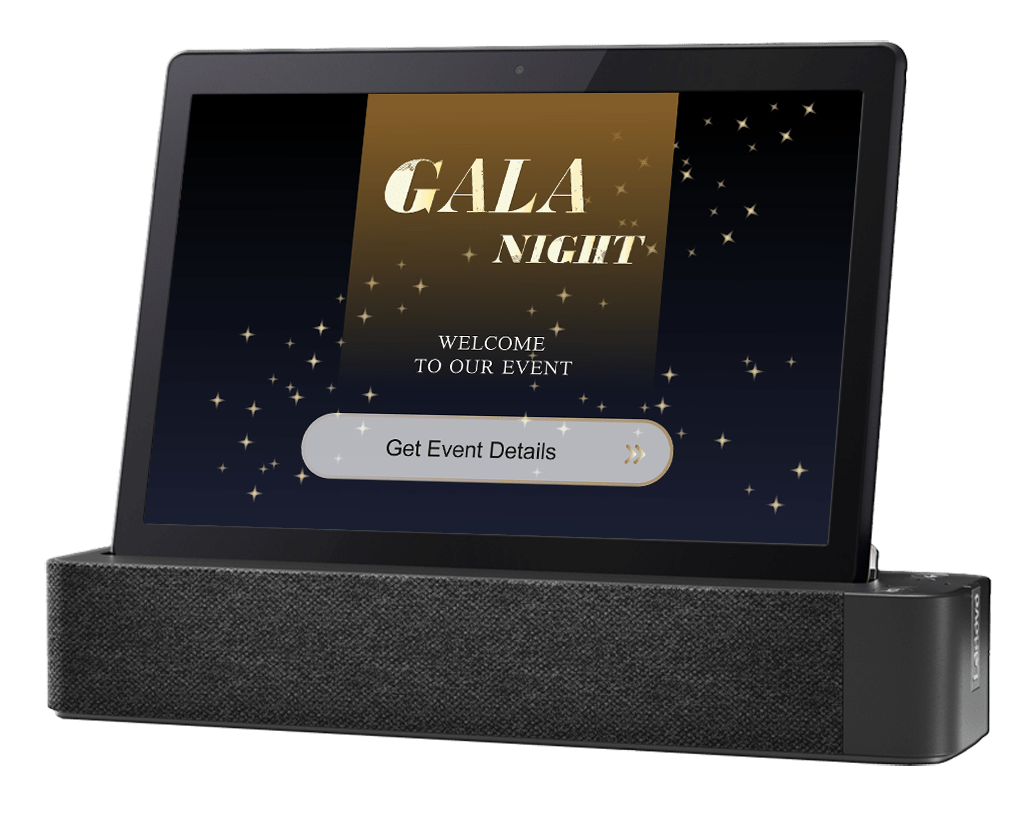 Event & convention Solutions
Turn your guest-rooms into a hub for event communication with in-room broadcasting.