Hotel Tablet Technology transforms how guests interact with the hotel, the city, and their room. One Device that does it all.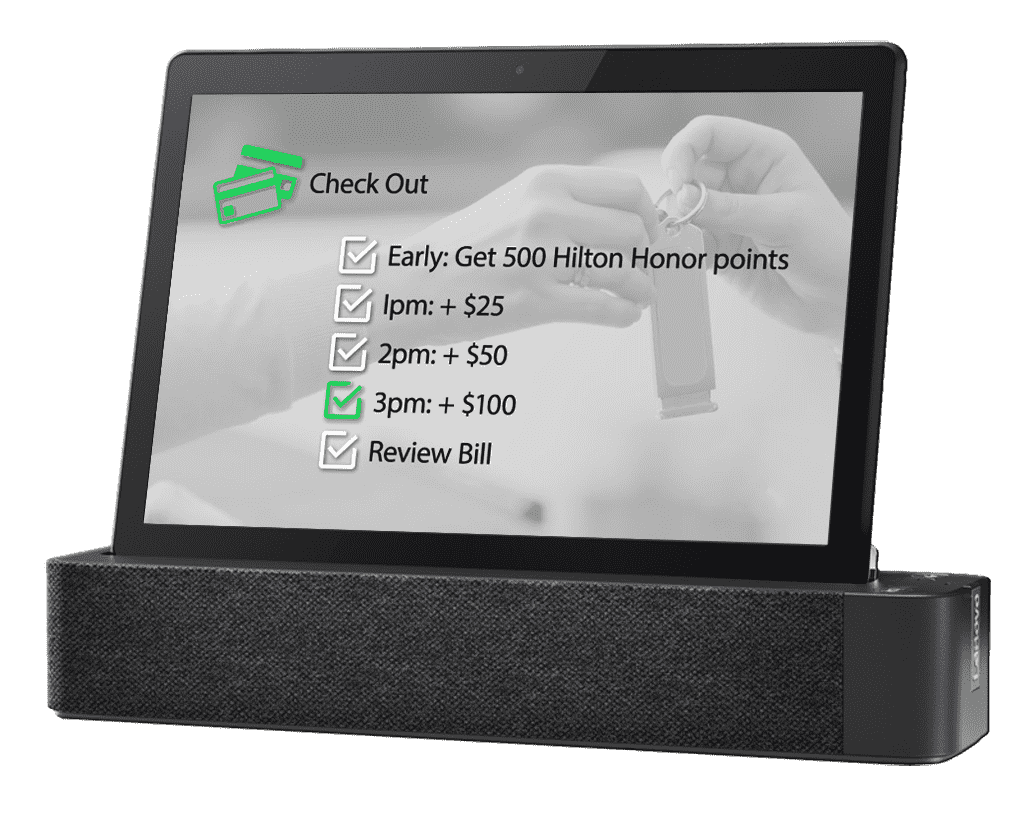 Guest Room Checkout
Increase your room turn over by offering guests the convenience of in-room checkout. Earn revenue with late checkout up-sell and offer rewards for early checkout. 
Dining Solutions
Order out and DineIN! Offer your guests this innovative alternative to Room Service or digitally augment your Room Service with the DineIN app and see an immediate increase in your average check. Our DineIN application is fully customizable to your hotel needs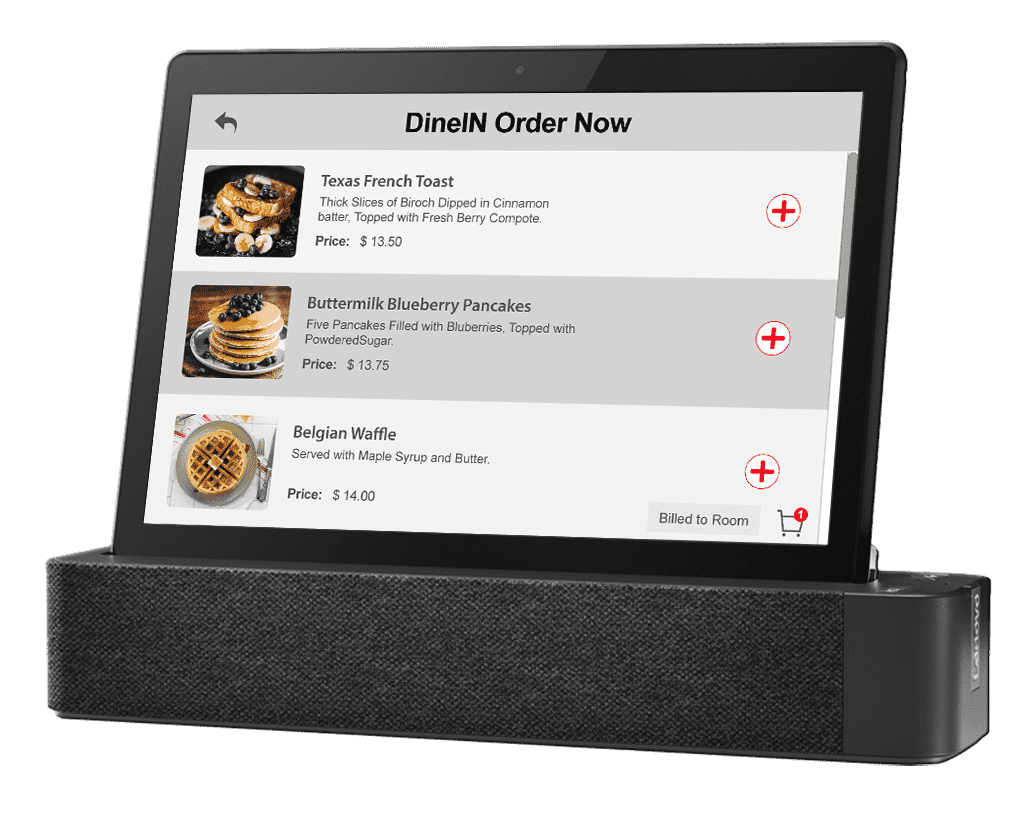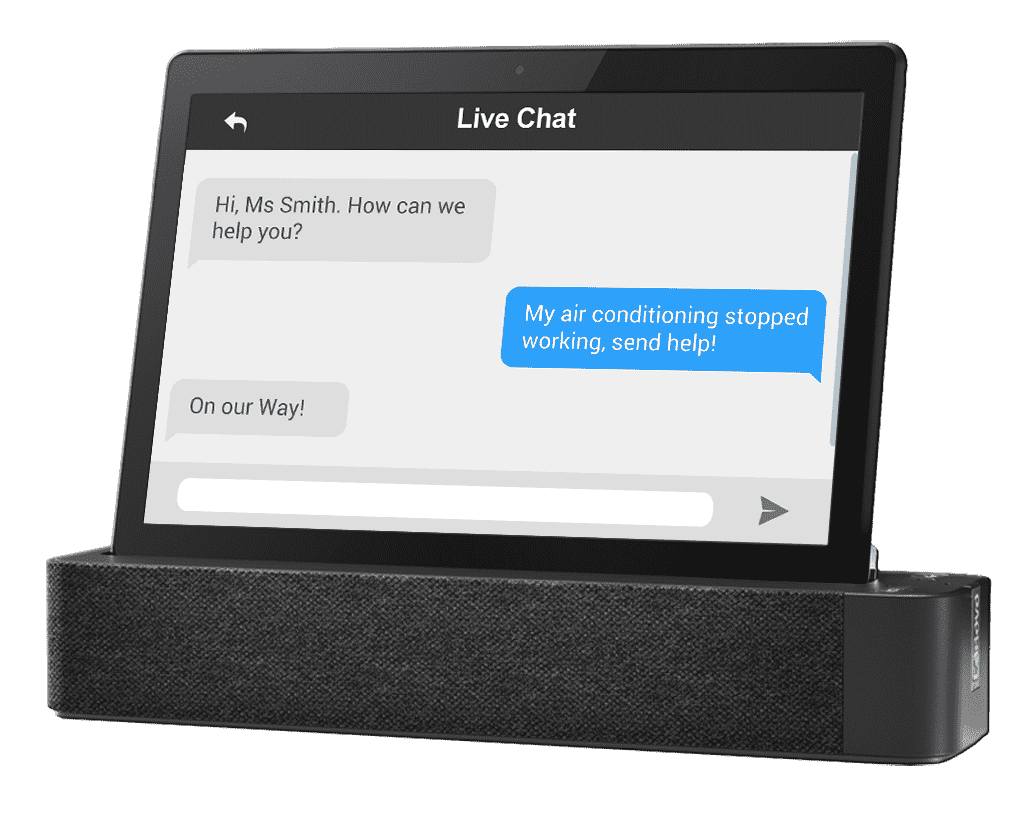 Communication Solutions
Communicate directly with your guests while they are in their room using live chat, dynamic alerts, guest surveys, service calls and purchase requests.   Put expensive, static paper compendium down and give your guest an interactive, cost-efficient tablet.
Interactive City Guides
Turn your guest room into a place of discovery with a Navigator. Give guests the power to explore with our curated city guides. Allow your guest to make reservations, purchase tickets and discover the city's best shopping, dining, attractions and more. The perfect tool to assist your concierge, and if you do not have a concierge the ultimate tool to delight your guest.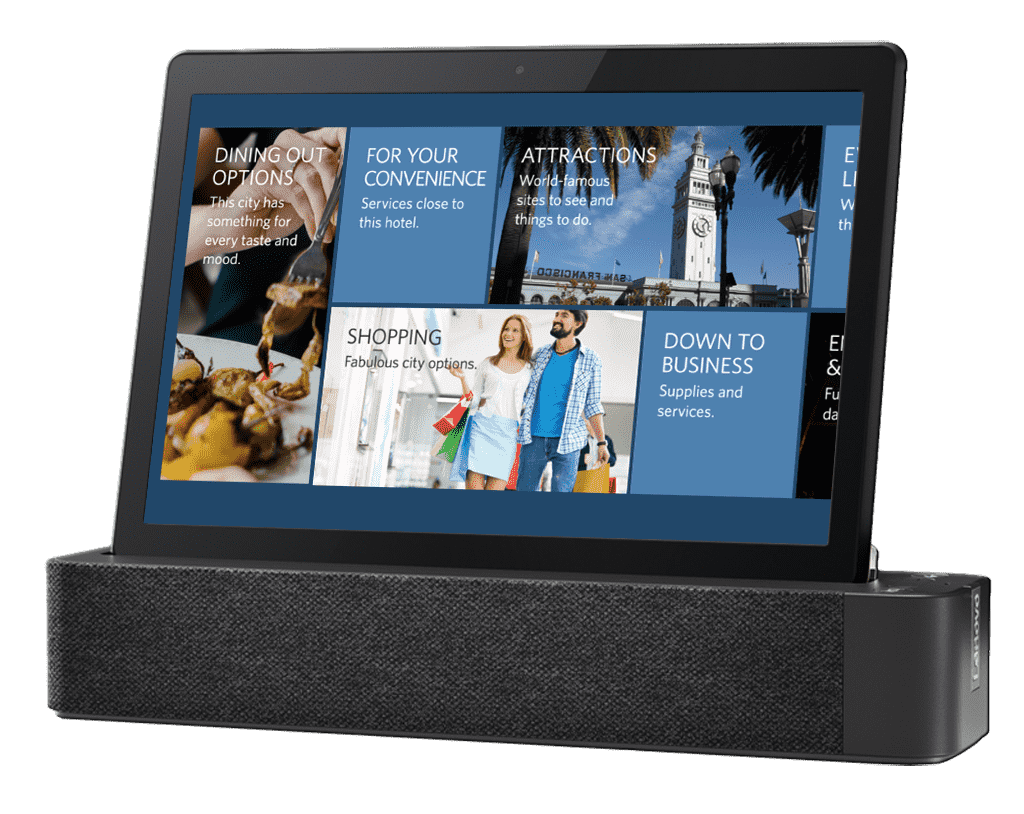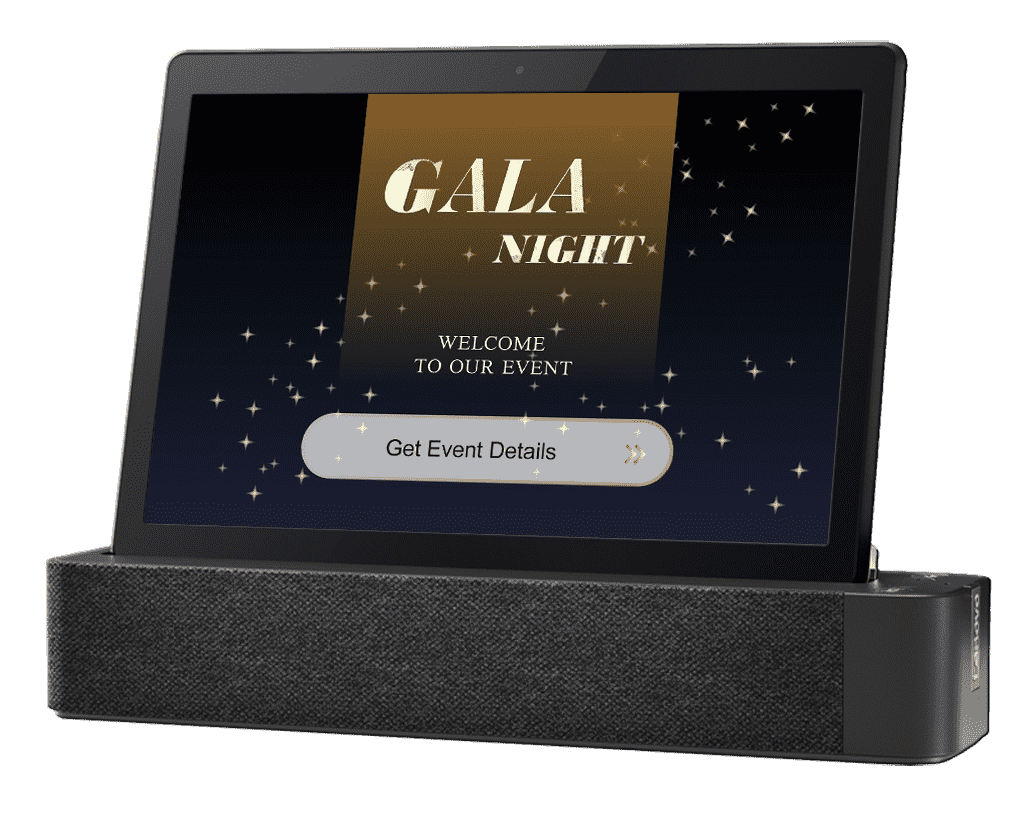 Group Business Communication
Gain group business by giving event organizers the power to broadcast directly into the rooms of the attendees, allowing them to reach every guest with direct messaging and custom welcome screens. Our patented EVENTlink technology connects conventions through your hotel.
Smart Room Control
All controls for your smart room on one device. Give guests control over the temperature, lighting and blinds from a command center.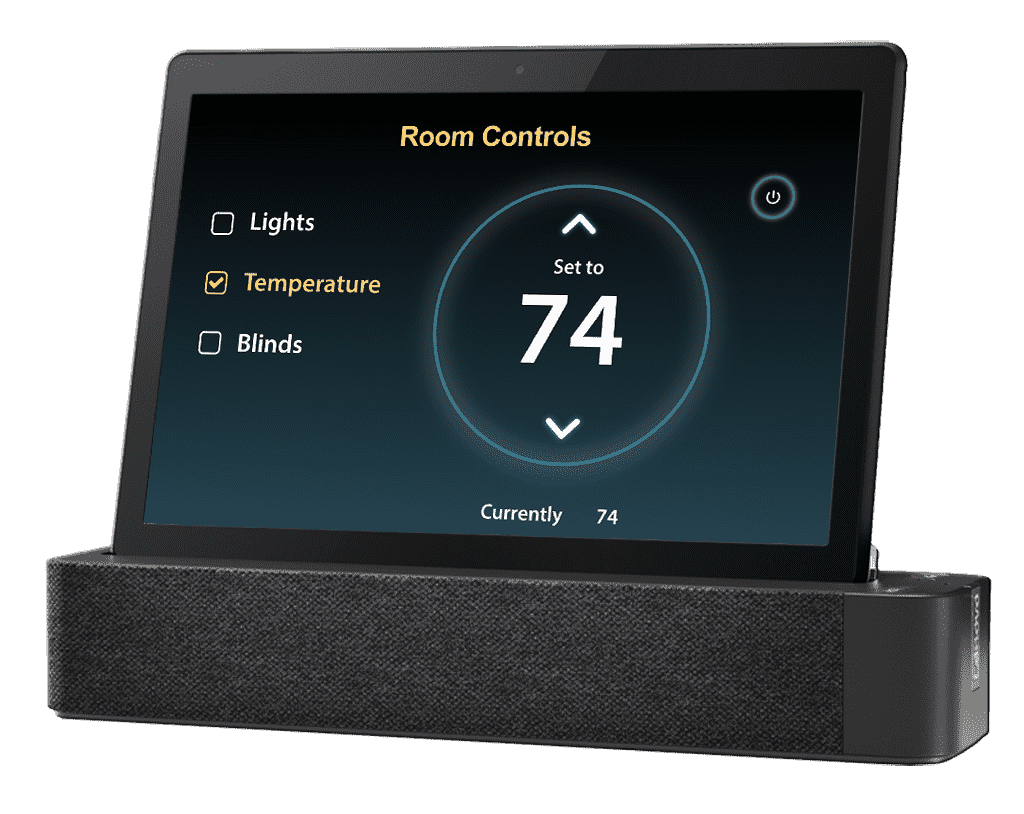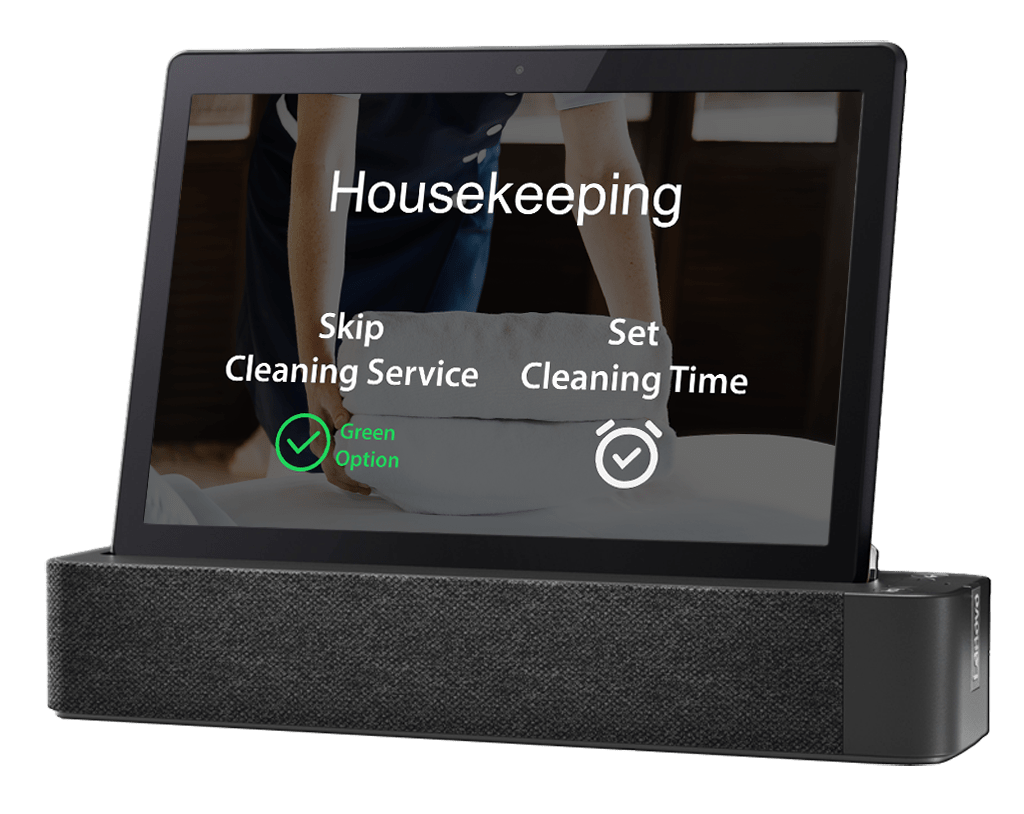 Housekeeping Solutions
Save money by allowing guests to select when they would like their room serviced, or if they would like servicing skipped. Servicing room issues can be handled fast and effectively with in-room communication requests.
Guest Request
When guests want something, they want it fast. With a touch of a button, guests can request free, or for-fee products and services.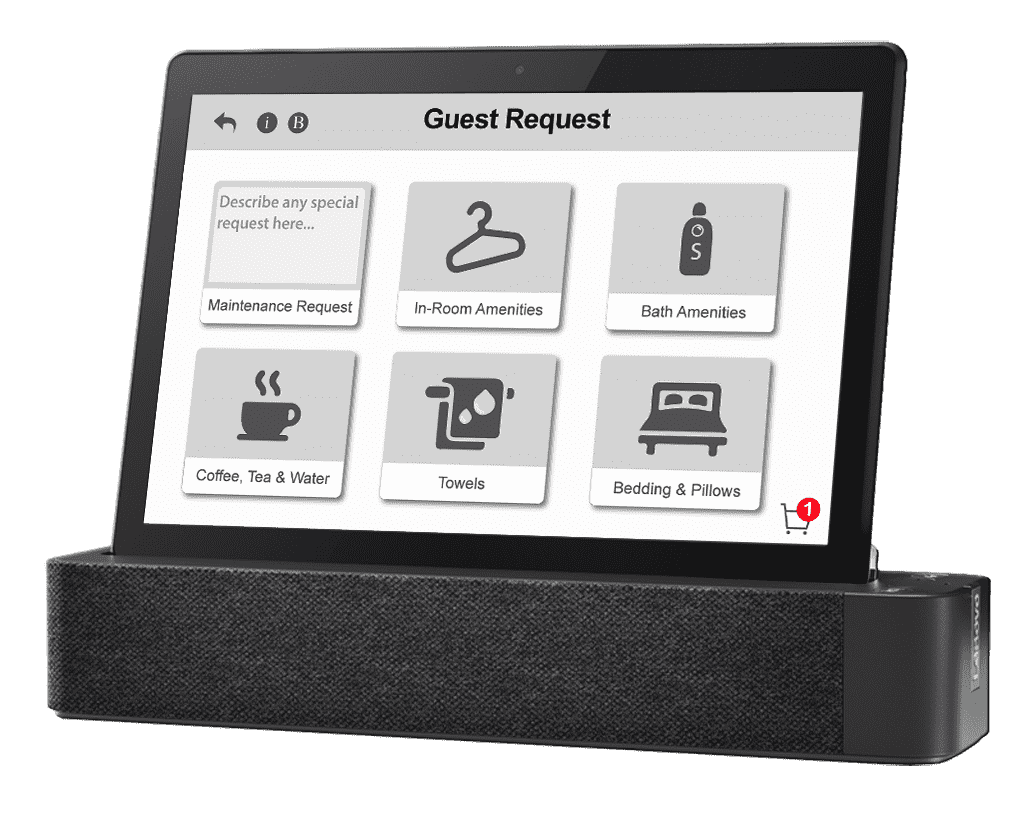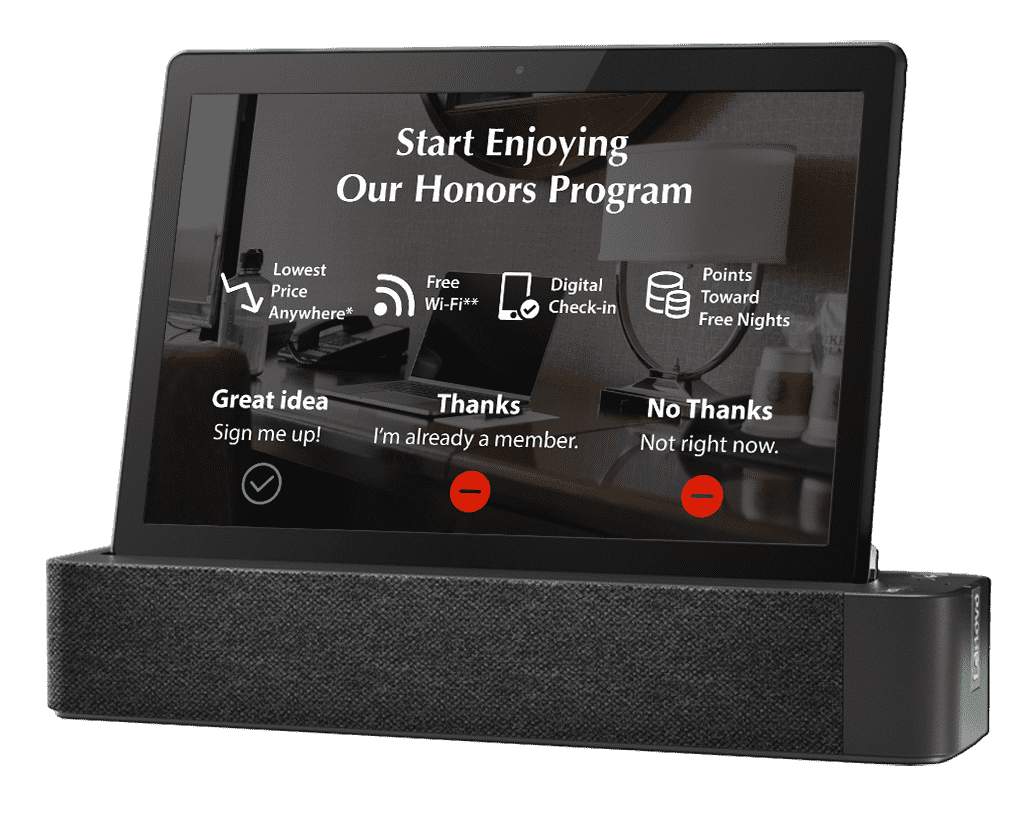 Hotel Marketing
Easily promote your property events, promotions and amenities, directly to your guests in their room. Increase interaction with interactability on promotions and get traction with your call to action.
Do you want to earn more from each room in your hotel?
Request A free Demo