The Ultimate Digital Dining Experience
Allow guests to DineIN or order out from our Navigator Tablet! Whether your hotel offers room service, wants to find a profitable replacement or is looking to promote dining on property, DineIN has a solution for you! Our DineIN application is fully customizable to your hotel needs & we can fully integrate with your PMS and POS.
Onsite Food and Beverage
Take reservations, promote your onsite restaurant and grab and go options. Allow guests to order from their tablet and have the food delivered to their room or pick it up in a designated location. Digital menus and instant menu updates ensure fast and accurate ordering and reach every guest.
"Keep Your Hotel Restaurants Top Of Mind"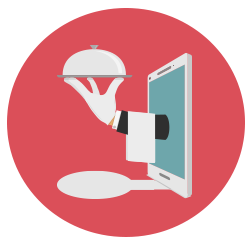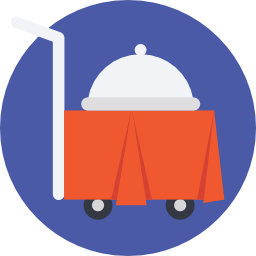 Digital Room Service
Improve the guest experience and generate more revenue. Through innovative upselling techniques, we have proven a 20% increase in room service tickets. Our digital menus reduce ordering errors and allow for immediate changes. Optional operator assistance is also available.
"20% Increase In Room Service Tickets"
Delivery From Local Restaurants
Local restaurants are hand picked to provide a wide variety of local dining options to guests. All menus are digital and orders are placed directly from the tablets and delivered the guest in the comfort of their room. A safe and secure guest experience is top of mind which is why we have established a very thorough delivery protocol. The hotel can integrate and allow guests to bill this service directly to their room or pay via credit card.
"The Perfect Solution To Eliminating High F&B Operating Costs"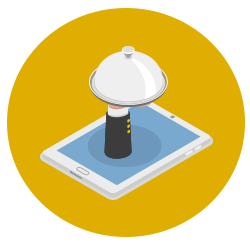 Learn More Today!
Order out and DineIN! Streamline guest food service and offer more choices while lowering your costs and enhancing the guest dining experience. Plus we can fully integrate with property POS and PMS systems. DineIN is your one stop shop for guest facing digital dining solutions.